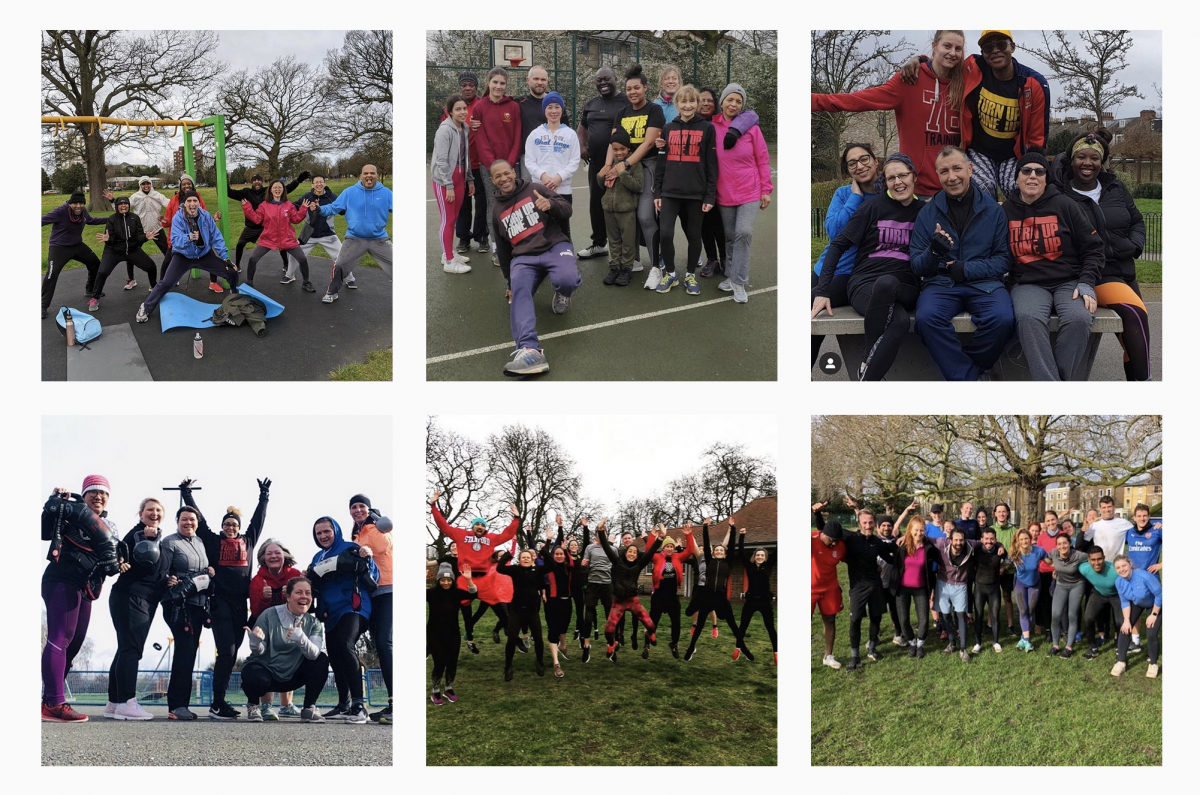 Welcome to Our Parks!
Founded in 2014 by fitness coach Born Barikor to harness the legacy of the London Olympics, with the purpose of ensuring that easy, barrier free access to quality exercise is available to everyone, uniting our communities.

It is our aim to ensure that easy access to exercise is available to you and your local community and Our Parks utilises a bespoke technology to enable residents to book and register on classes and communicate with other park users to provide a fitter and socially active community.
OUR PARKS AIMS:
We aim to improve the health and wellbeing of our local communities.
We aim to maximise the usage and benefits of amazing parks and open spaces that are present across all our communities.
We aim to maximise the interaction of our communities across our website and mobile phone applications platforms.
Please contact us with any questions you might have about Our Parks.
ABOUT OUR PARKERS


From the moment you sign up for free, you join over 200,000 Parkers who have joined Our Parks to Turn Up Tone Up! Parkers are invited to Our Parks events including our annual Parks Off that see teams of Parkers take part in a huge, family sports day. We also hold meet ups and share as many opportunities as we can from our partners.
Parkers can be spotted all over the UK sporting their Turn Up Tone Up sportswear! Profits are used to fund classes in areas without external funding. #TurnUpTomeUp visit the shop now.
OUR PARKS AWARDS:
2019 Winner of the Sports Innovation Award at the Sports Business Awards
2018 Winner of the Community Programme of the Year at the West Midlands Community Sports Awards
2017 Winner of the Community Programme of the Year at the BT Sport Industry Awards
2016 Winner of the 'Making it Easier' Award at the London Sport Awards
2015 Winner of the Participation Programme of the Year Award at the Waltham Forest Sport Awards
ABOUT OUR FOUNDER:


Born Barikor is a multi award winning, Sports Industry Entrepreneur, Battle Rapper, Radio Producer/ DJ, Grime MC, Sportsman, Pharmaceutical Science Graduate former Community Development Officer who is armed with an arsenal of skills. In 2019 Born was the winner of the Senior Leader Entrepreneur award at the Black British Business Awards and was awarded an Honorary Degree as Doctor of Science from the University of Warwick.

A serial multi-tasker, he prides himself in being able to communicate with ease and to motivate others to achieve shared goals whilst continually pushing myself to attain more in life. Born and bred in East London, his involvement and knowledge of the UK Grime & Hip Hop scene is second to none. He can boast not just growing up with but, playing & hosting alongside the biggest urban names of today during their pirate radio journey to mainstream success.
Music and sport were his passport to achieving his educational aspirations and he funded his own way through university by writing song lyrics, producing mix-tapes and music videos. During his time working for a major community leisure centre he was tasked with organising events to increase sports participation, networking with community organisations and thinking of innovative ways of engaging young BME groups into leisure provision.

In 2014 he founded Our Parks Ltd to deliver free, group exercise in parks and outdoor spaces. Our Parks is a unique initiative bringing free, group exercise classes, led by fully qualified instructors, to parks near you in partnership with local authorities. It is Born and his team's aim to ensure that easy access to exercise is available for all in the local community. By partnering with Local Authorities, Our Parks' aspiration is to create a fitter community through the utilisation of facilities at local parks through a council funded initiative. Our Parks allows Boroughs to provide coached, exercise classes, free of charge for the community within a green surrounding and in 2021, now has over 200,000 Parkers (users).
Clicke here to read more on our Governance strategy